Welcome to Moscow's Newest Neighborhood
… a residential neighborhood and mixed-use community in the heart of Idaho's beautiful Palouse region. Woodbury has been developed to be a walkable, bikeable, and liveable neighborhood that is able to cater to anyone who wants to enjoy the simple things in life.
Built with timeless design, Woodbury uses the best of what we have learned through American and European architecture and city planning. When you buy in Woodbury, you buy so much more than a home – you are buying a life designed with you in mind.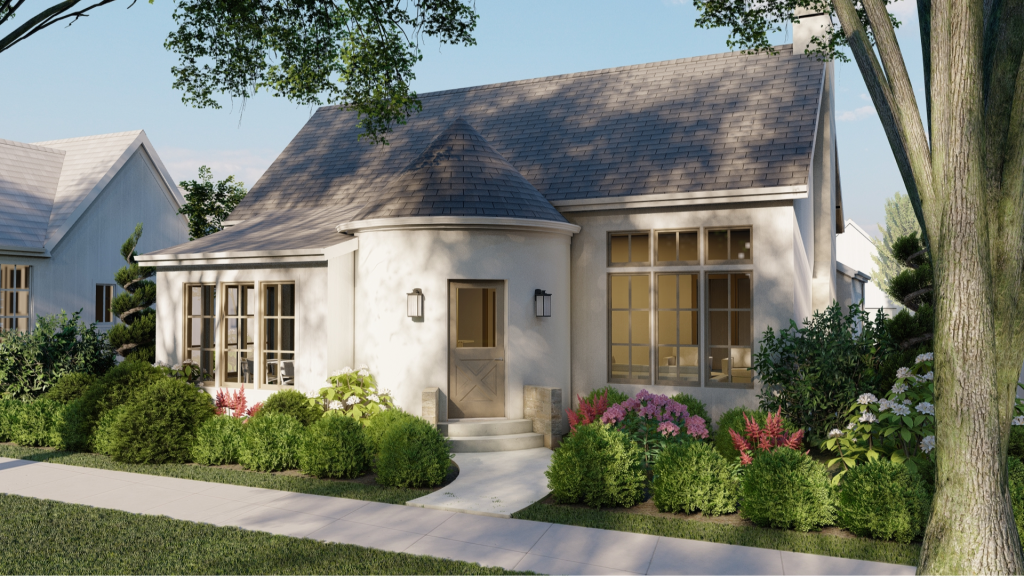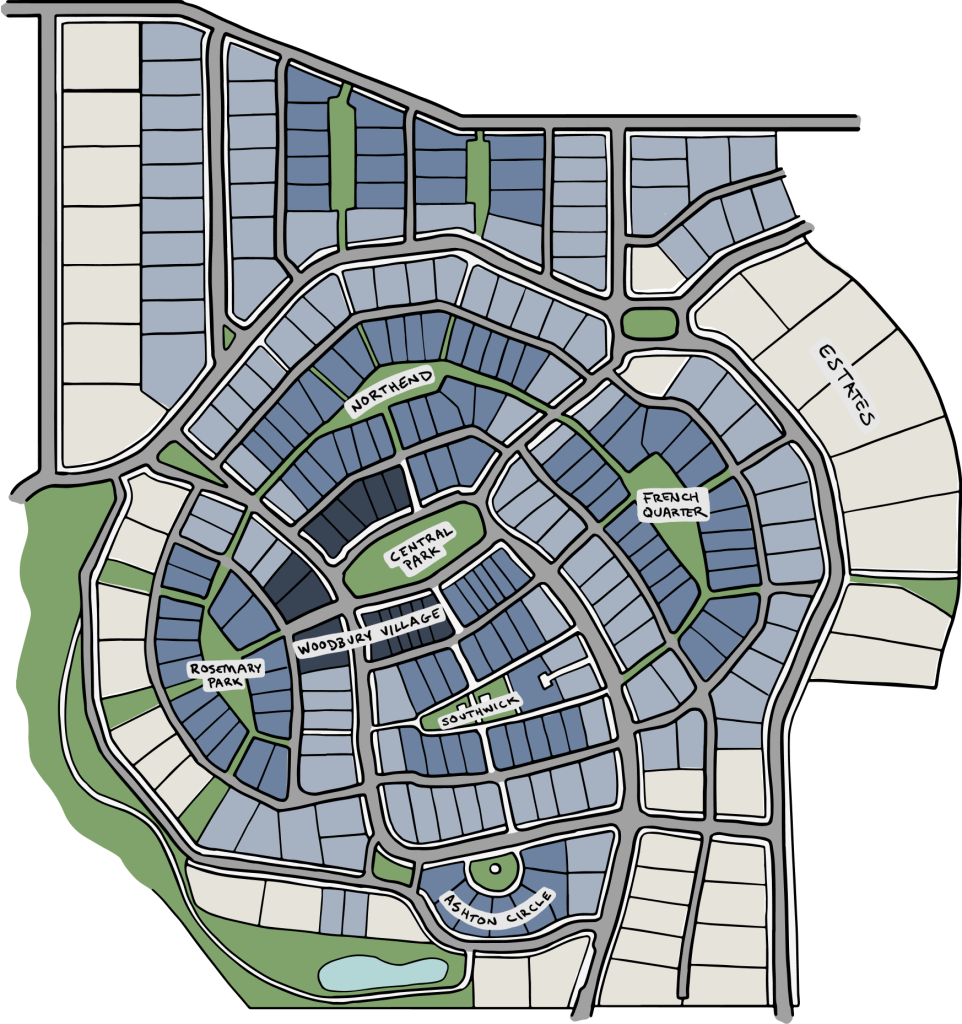 There are more than 10 parks and greenways where you can enjoy Woodbury's various amenities such as outdoor firepits and pickleball courts as well as having extra space for the kids to play and for picnics on those long summer evenings. Woodbury is also great for walking! Our extensive trail system cuts directly North/South as well as East/West through the development.
Another trail runs along the east side of the property along Woodbury Pond in a undeveloped nature area adjacent to wetlands on the East border of Woodbury. Additionally, a circular trail system, that connects the various sub-neighborhoods runs along the greenways and intersects with these other trails creating miles of trail networks across the 82 acres.
Alleyways also serve as a secondary trail system while also allowing nearly every lot to be rear loaded with garages and parking in the back of the homes allowing the front of the home to be free of driveways and garages creating a much more enjoyable street scene.
Woodbury is designed to create a human-centric environment that puts community and wellbeing at the forefront of your mind. The development includes nearly 300 lots that range from apartments and townhomes in the center to acre estate lots on the outside.

Smaller homes centered around a common greenspace and sharing a unique architectural theme.

Regular single-family lots with larger footprints and small yards.

Larger lots reserved for homes with sizeable footprints. A number of these lots will be sold as Custom Build Lots that will adhere to Woodbury's Design Guidelines.

Neighborhood Business Lots
Woodbury Village is in a horseshoe along the East end of Central Park.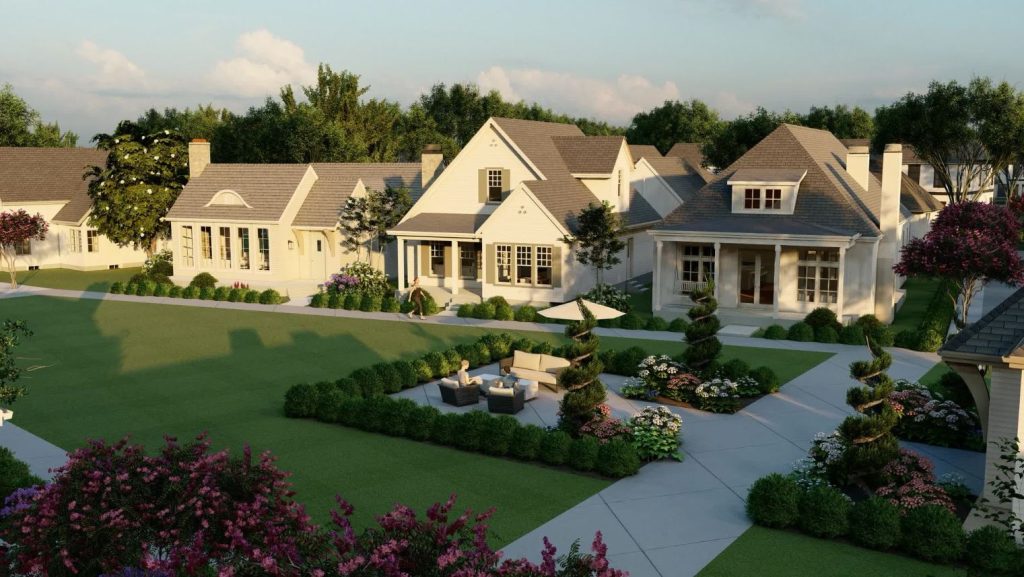 Woodbury is now taking reservations while homes last!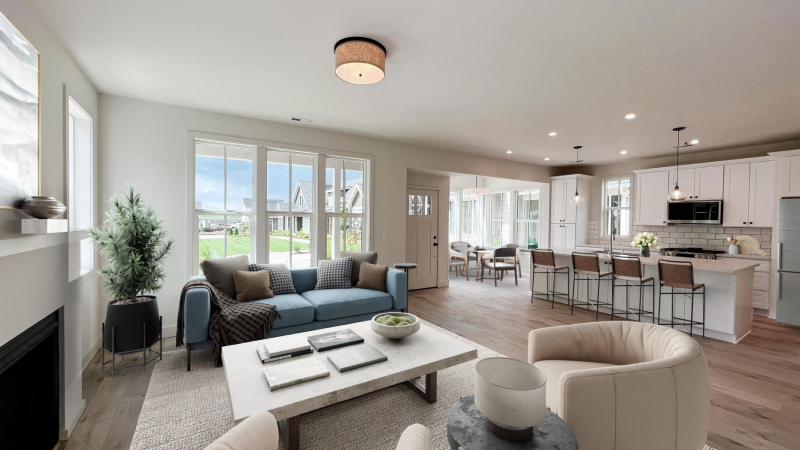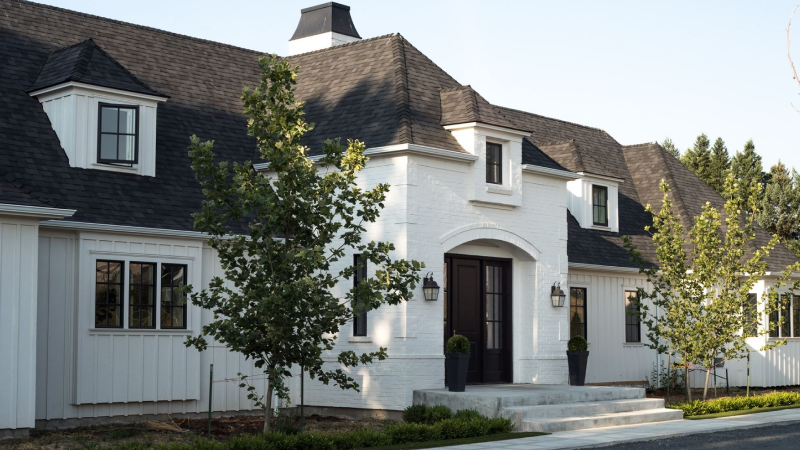 Woodbury is now selling our Premier Custom Lots. Build your dream home on one of Woodburys limited custom lots.

Woodbury is a truly pedestrian focused community with a network of trials that run north/south and east/west as well as a series of parks, trials and treelined alleyways that run in concentric circles around the neighborhood.

Woodbury is all about Mountain Biking. Taking off from Woodbury you are a 10-15 minute warmup from Moscow Mountain and 60+ miles of world class biking trails.

We love pickleball and currently have plans for at least two courts to be added to Woodbury along with other parks and amenities.

Woodbury Village provides a block of neighborhood business full of dining and shops. While the business district won't be built until Phase 2, Woodbury intends to have a bistro/pub, coffee shop, inn, grocery market, and other boutique stores. Reach out to leah@wintzcompany.com if you are interested in having your business at Woodbury.

Woodbury is only a 5 minute drive from Moscow Mountain and Idler's Rest Hiking Area where residents can experience the beauty of Idaho's Great Outdoors!
Learn More About
the Neighborhood
Get in Touch
With Our Realtor